Dominique Estival
<![if !vml]>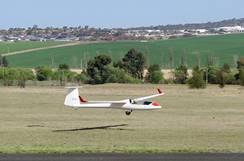 <![endif]>         <![if !vml]>
<![endif]>
My main field of research is Computational Linguistics, or Natural Language Processing, that is making computers understand and process human languages. I have worked at the interface between academic and industry research, on projects ranging from formal grammars development to machine translation tools or dialogue systems with virtual advisors.
As a pilot and a linguist, I became interested in the question of communication in aviation and focussed my own research on Aviation English.
           <![if !vml]>
<![endif]>
Aviation English: A lingua franca for pilots and air traffic controllers (2016)
These pages give more information on:
See also my page at the MARCS Institute, Western Sydney University
I am a flight instructor for General Aviation (GA) and Recreational Aviation (RA), and an approved Aviation English Language Assessor (GELP and ICAO Level 6).